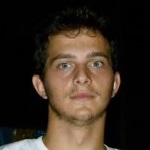 Since November 2017, I am a PhD student in Smart Computing.
I received my Bachelor's Degree in Computer Science (Ingegneria Informatica) at University of Florence. In April 2017, I obtained the Master's Degree with honors in Computer and Automation Engineering at University of Siena defending the thesis called "Information Extraction by Learning Deep Architectures from Constraints".
Research Interests
I have always been interested in Machine Learning and Optimization problems. Currently, the focus of my reasearch is about Natural Language Processing applied to Conversational Agents.
External Links